When it comes to targeting the appearance of cellulite, Bioslimming wins hands down. It dramatically reduces the appearance of fat deposits and cellulite by up to 47% after just one treatment. As you can see from the photos above, the results after 6 treatments are remarkable.
RESEARCH AND RESPONSE
Recent research has shown that cellulite is caused by inflammation of the skin which, over time, contributes to the breakdown of collagen, leading to a reduction in the firmness and suppleness of the skin. This new evidence confirms that cellulite is not just about fat. Bioslimming's innovative formulas allow more of the active ingredients to be absorbed by the skin.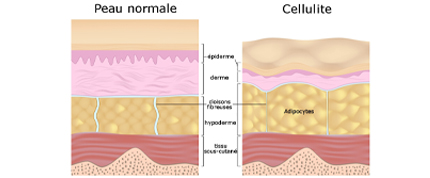 THE BIOSLIMMING SOLUTION
Bioslimming focuses on the three treatable components of cellulite. It is essential to tackle:
1) Collagen*
2) Fat reduction
3) The improvement of circulation
Bioslimming increases circulation. The heat in Active Slim Gel and Active Slim Cream helps to break down fat, which smoothes the skin.
Applying the Ultra Slim Effect in addition to the Active Slim Gel and Active Slim Cream helps to reduce inflammation. Ultra Slim Effect helps to soften and remove cellulite by increasing circulation and reducing water retention.
This is very important because cellulite usually accumulates in areas with poor circulation!
Bioslimming gives the skin a smoother texture. It increases external circulation by warming up previously cold areas like the buttocks and thighs. The amount of cellulite is reduced in one to two weeks due to the concentration of active ingredients.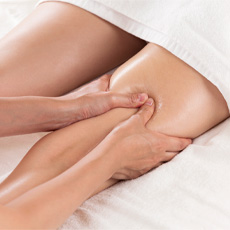 BIOSLIMMING TACKLES PROBLEM AREAS WITH PRECISION
Bioslimming allows women to target their problem areas with precision.
Bioslimming treats the problem at its root to reduce the appearance of cellulite quickly. Bioslimming will help you target large areas of the body (such as the buttocks, saddlebags, etc.).