RESEARCH AND RESPONSE
Recent research has shown that cellulite is caused by inflammation of the skin which, over time, contributes to the breakdown of collagen, leading to a reduction in the firmness and suppleness of the skin. When collagen fibres beneath the skin lose their strength and elasticity, underlying fat cells start to push through the layers of fibres creating lumps of cellulite under the skin. This creates an uneven surface or dimpling.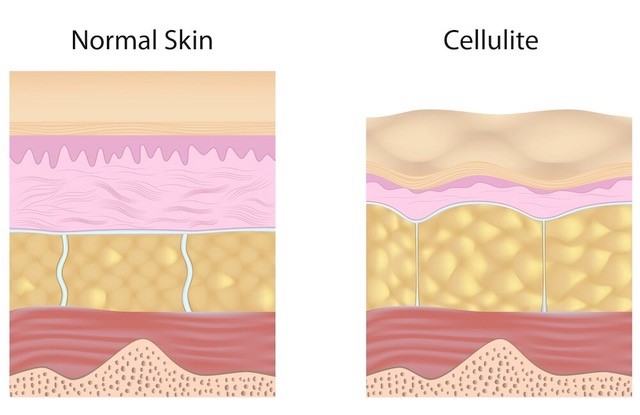 THE BIOSLIMMING SOLUTION
Bioslimming focuses on the 3 treatable components of cellulite:
1) The Collagen
2) Reduction of fat
3) Circulation improvement
Our unique and powerful formula is a new approach to weight loss and body contouring that uses contrast therapy, hot and cold thermal agents, to break down fat cells, while boosting skin's natural collagen production levels and improving circulation.
Caffeine is one of the main ingredient and boosts the metabolism to help increase blood flow and encourage rapid fat burning in adjacent areas. The essential oils used in our formulas are excellent anti-cellulite treatments because of their ability to penetrate deeper layers of the skin before entering the blood and lymphatic systems. They stimulate lymphatic drainage by reducing water retention and detoxifying the skin. When applied and massaged into the skin, the thermal action intensifies the treatment by allowing deeper tissue penetration, increases localized blood circulation, and promotes lymphatic drainage. This thermal effect also promotes a more youthful appearance, stimulating the production of collagen, improving overall skin elasticity for a more toned and tightened appearance.