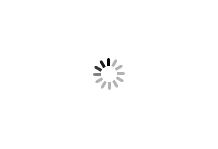 BIOSLIMMING, HOW DOES IT WORK?
The all-in-one professional care!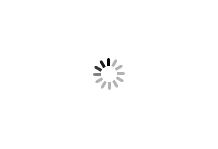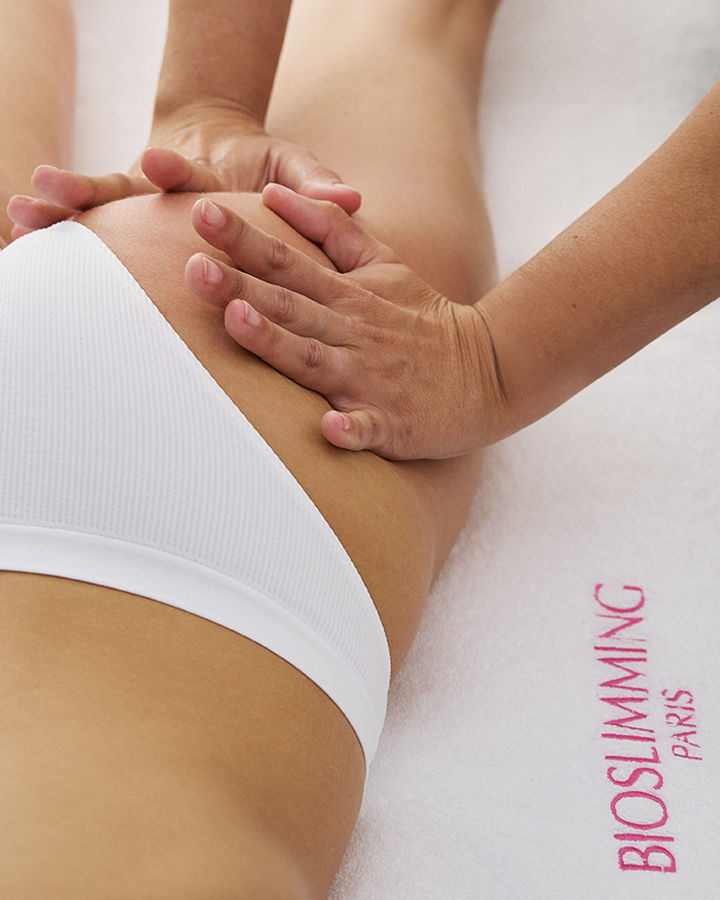 BIOSLIMMING,
HOW DOES IT WORK?
The all-in-one
professional care!
Bioslimming Active Wrap provides an all-in-one treatment to refine your curves
Specialised in body contouring, our iconic Bioslimming Active Wrap is a highly efficient professional treatment that targets cellulite and improves the appearance of your skin. Its unique formula combines plant extracts, essential oils, algae extract, a high concentration of caffeine and hot and cold thermal agents, which are scientifically proven to work against cellulite and fight against fat deposits.
Considered by professionals to be one of the most effective slimming treatments on the market, the success of Bioslimming lies in the synergy of our strong formula and its manual application routine, tailored to individual requirements. After just one treatment, the results are immediate and visible!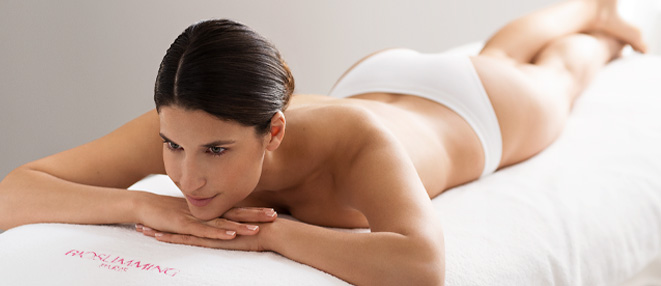 Bioslimming Trio, your best ally against cellulite
1
ACTIVE SLIM GEL
Targets cellulite – Slimming action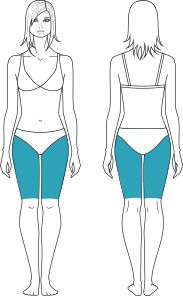 Active Slim Gel drastically reduces the appearance of cellulite, firms skin and burns fat buildup, directly targeting fatty deposits, as well as having anti-inflammatory properties. This gel stimulates the lymphatic system, activates the elimination of fat and enhances weight loss.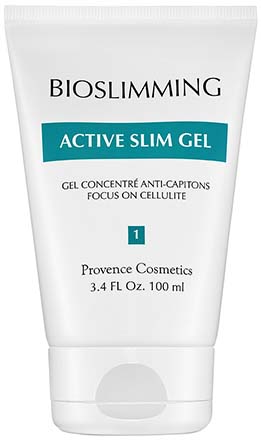 Active Ingredients
Algae Extracts, Caffeine, Glycerin, Cedarwood Oil, Lavender Oil, Thermal Agents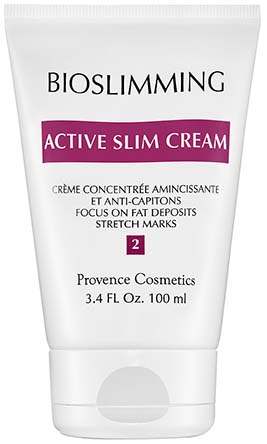 Active Ingredients
Fucus Vesiculosus (Algae) Extract, Caffeine, Ivy Extract, Horse Chestnut Extract, Shea Butter, Lavender Oil, Cedarwood Oil, Thermo Agents
2
ACTIVE SLIM CREAM
Targets fat deposits – Slimming action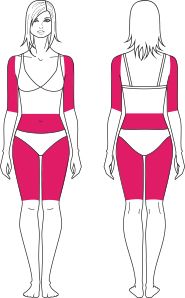 Active Slim Cream offers a dramatic breakthrough in the reduction of stubborn fat around the hips, stomach, waist and arms. Your stomach will appear both flatter and firmer. Active Slim Cream also targets cellulite and enhances weight loss. This slimming and contouring cream is an advanced treatment that also improves the appearance of stretch marks.
3
ULTRA SLIM EFFECT
Slimming and firming action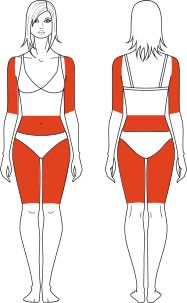 Ultra Slim Effect is a slimming cream that is extremely effective in enhancing weight loss. It improves circulation, has anti-inflammatory properties and reduces the feeling of "heavy legs". When combined with Active Slim Cream and Active Slim Gel, this gel helps you achieve firm, toned skin with a noticeable reduction in the appearance of cellulite, stretch marks and fat deposits. It helps reduce the formation of new adipocytes, inhibits fat synthesis and boosts fat loss through its draining effect.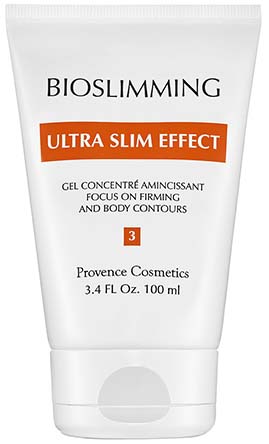 Active Ingredients
Active Thermal Agent with Menthol, Horse Chestnut Extract, Witch Hazel Extract, E. Oil of Rosemary, Ivy Extract, Niaouli and Eucalyptus Extracts
Three Essential Points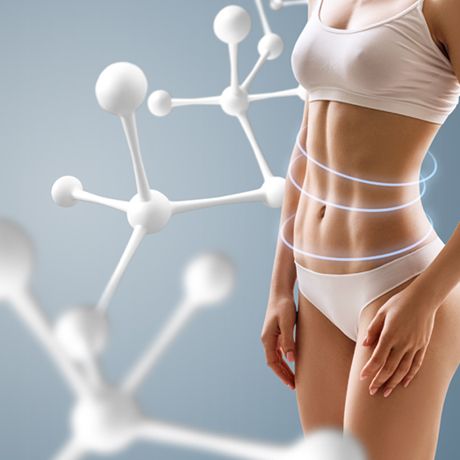 The Power of Caffeine
The high concentration of caffeine in the Active Slim Gel and Active Slim Cream targets fat cells, connective tissue and the distribution of cellulite. Caffeine stimulates the metabolism, helps increase blood flow and promotes rapid fat burning in the neighbouring areas. When combined with algae extracts used in our formula, caffeine plays an important role in the fat-burning process of the Bioslimming treatment.
The Hot and Cold Thermal Effect
The reduction and toning of cellulite requires an increase in microcirculation below the skin's surface, which restores the health of the connective tissue, reduces water retention and reduces fat cells. Bioslimming's thermal action heightens the treatment by facilitating deeper tissue penetration, increasing localised blood circulation and promoting lymphatic drainage.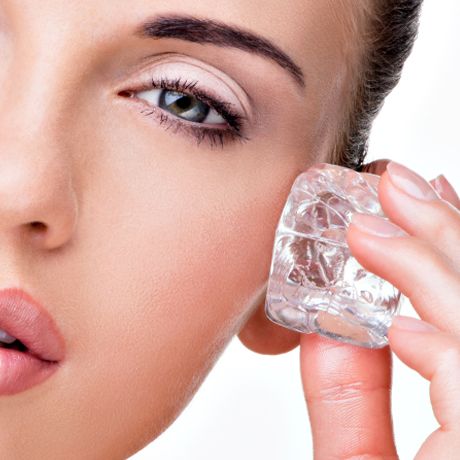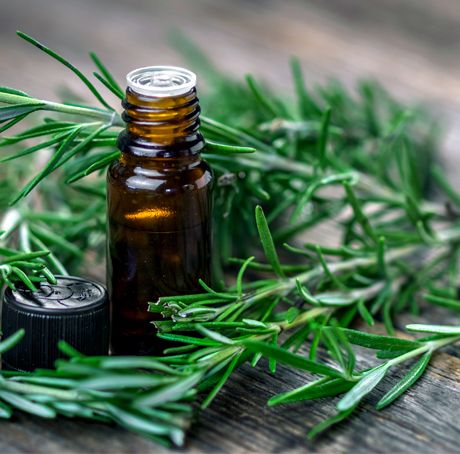 Essential Oils and Plant Extracts
The essential oils used in our formulas are excellent anti-cellulite treatments because of their ability to penetrate the skin to reach and affect the deeper layers of the skin before entering the blood and lymphatic systems. They stimulate lymphatic drainage by reducing water retention and detoxifying the skin. They also hydrate and soften the skin, making it look plumper, fresher and filling in dimples. Circulation-boosting plant extracts and essential oils stimulate and help to unclog fat and blood vessels around cellulite areas.
In addition, oils absorbed through skin pores and hair follicles enter the blood capillaries and circulate throughout the body. Essential oils play an important role in detoxification because of their ability to digest toxic chemicals. Unlike many chemicals or drugs, essential oils do not build up and are eliminated from the body quickly